Sake is a dying art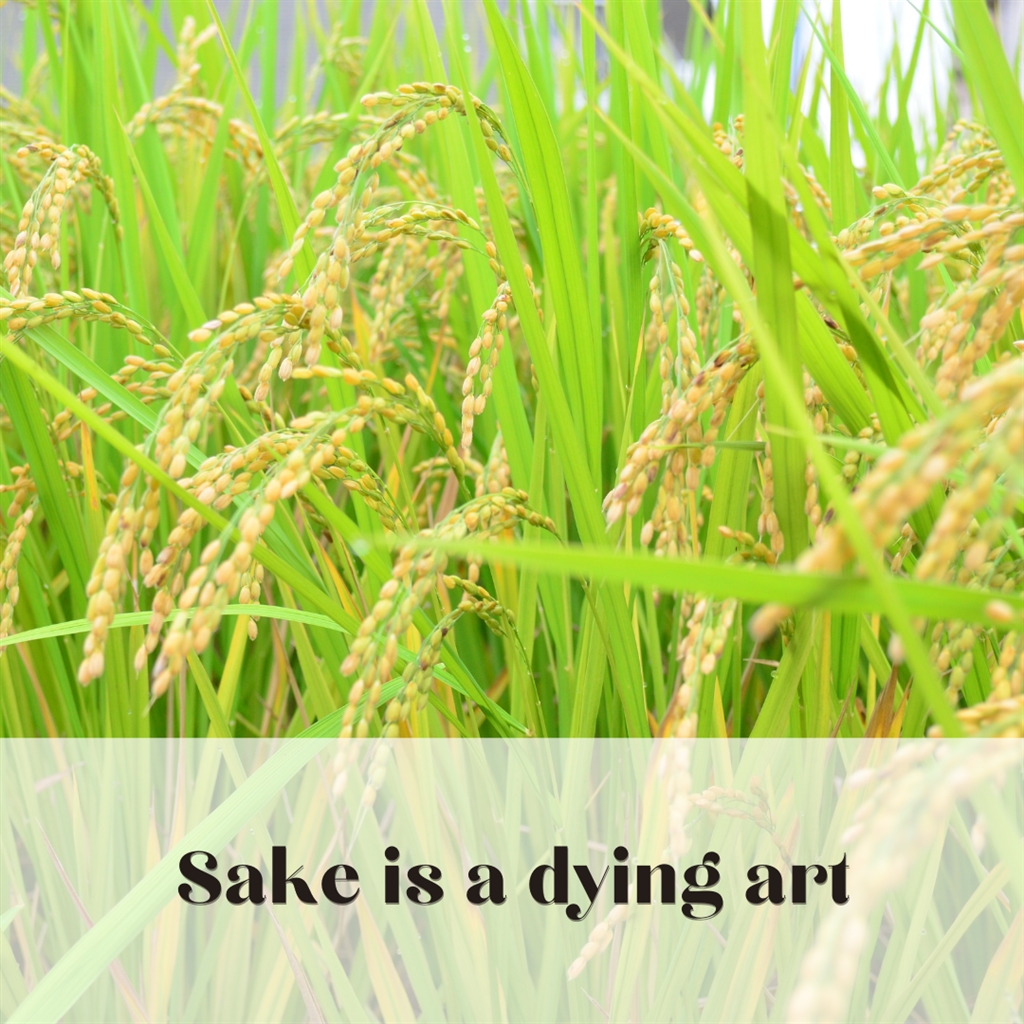 Sake is a dying art. So you can perhaps feel good about every dollar spent because it's an industry that needs your help to sustain.
In the year 2020, there are fewer sake breweries remaining, compared to around 1,400 sake breweries remaining in 2017 we mention on our website. This number is less than half of the reported 3,500+ breweries in 1970, and about 1/10 of breweries that existed in 1915.
Furthermore, if you don't take into account a few hundred sake breweries that have licenses but are not actively brewing and producing sake today, this number diminishes. Then, if you focus on craft scale sake breweries amongst them, meaning breweries producing sake with no corporate offices and branches but truly trying their best to sustain and maintain their production locally at their nth generation brewery, the number currently is just over 1,000 breweries or so.
Why is the sake industry diminishing, you ask? Few people in Japan are drinking sake. As wine, and spirit consumption rises in relation and the corporate drinking culture becomes less mainstream, the younger generation is often disconnected from discovering the art of sake, even though there are many sake breweries hidden near metropolitan areas.
The upside to this story is that the United States is kicking butt in leading the international market for sake, as export levels to the U.S. is number one in the world, and it is growing strong.
There are many resources for learning more about this dying industry - you could watch a documentary called The Birth of Sake. (We recommend having a box of tissues next to you for this one.) You could invest in a sake course by John Gauntner to not only learn about the state of the industry but about the art of sake. You could also watch some low-budget films called Kampai: for the love of sake, or find a way to watch the second Kampai film featuring women working in sake.
So we say thank you, for your interest in learning about sake and supporting this dying industry. We are happy to be playing a small part in spreading the enjoyment of this beautiful beverage.
----------------------------------
Learn more about sake brewers with our Sake Brewery Spotlight series!