Sake is gluten free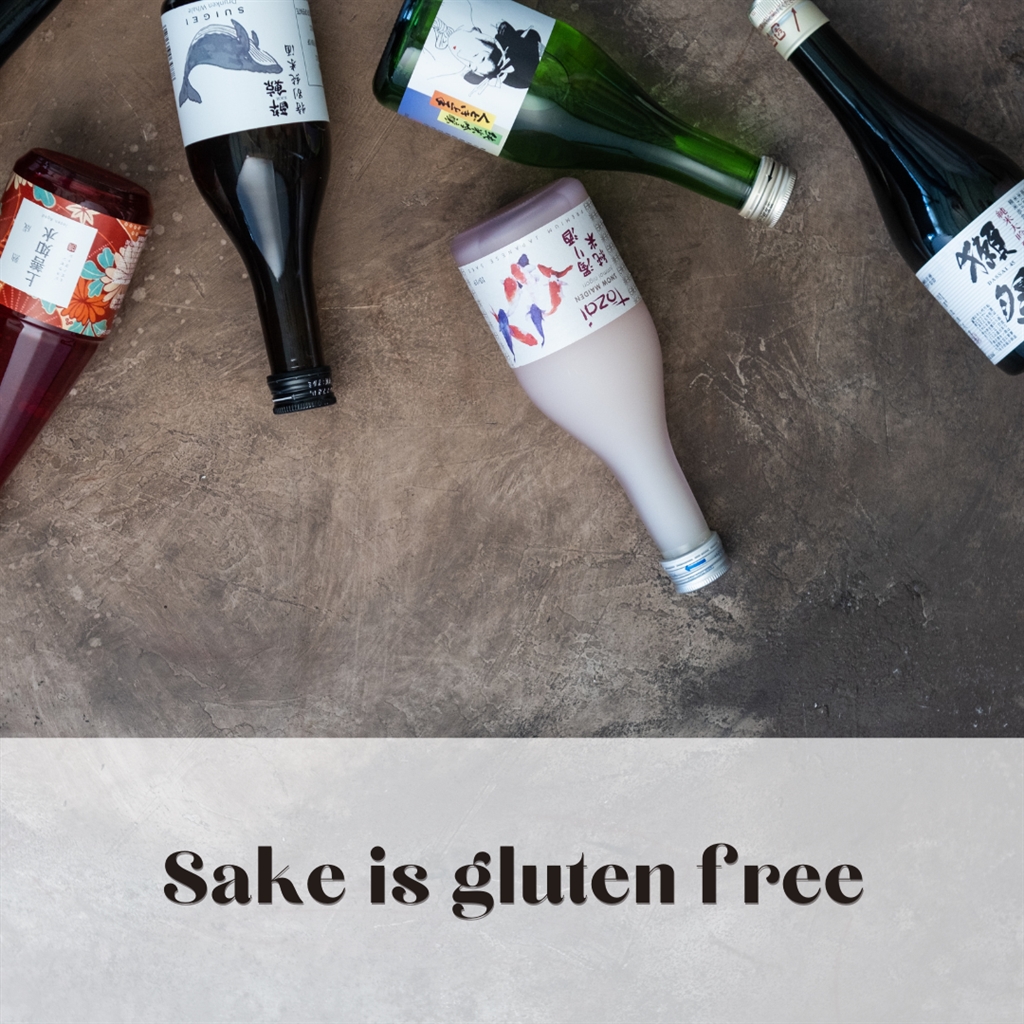 Premium sake is gluten free and additive free so you can enjoy it safely with your celiac friends. This is because by Japanese law, there are no additives allowed for it to be in the premium category—what they call tokutei meishoshu.
So what ingredients are allowed for premium sake? It's rice, rice koji, water, and yeast. Distilled alcohol is sometimes added at the end of fermentation, and is also an acceptable ingredient for premium sake.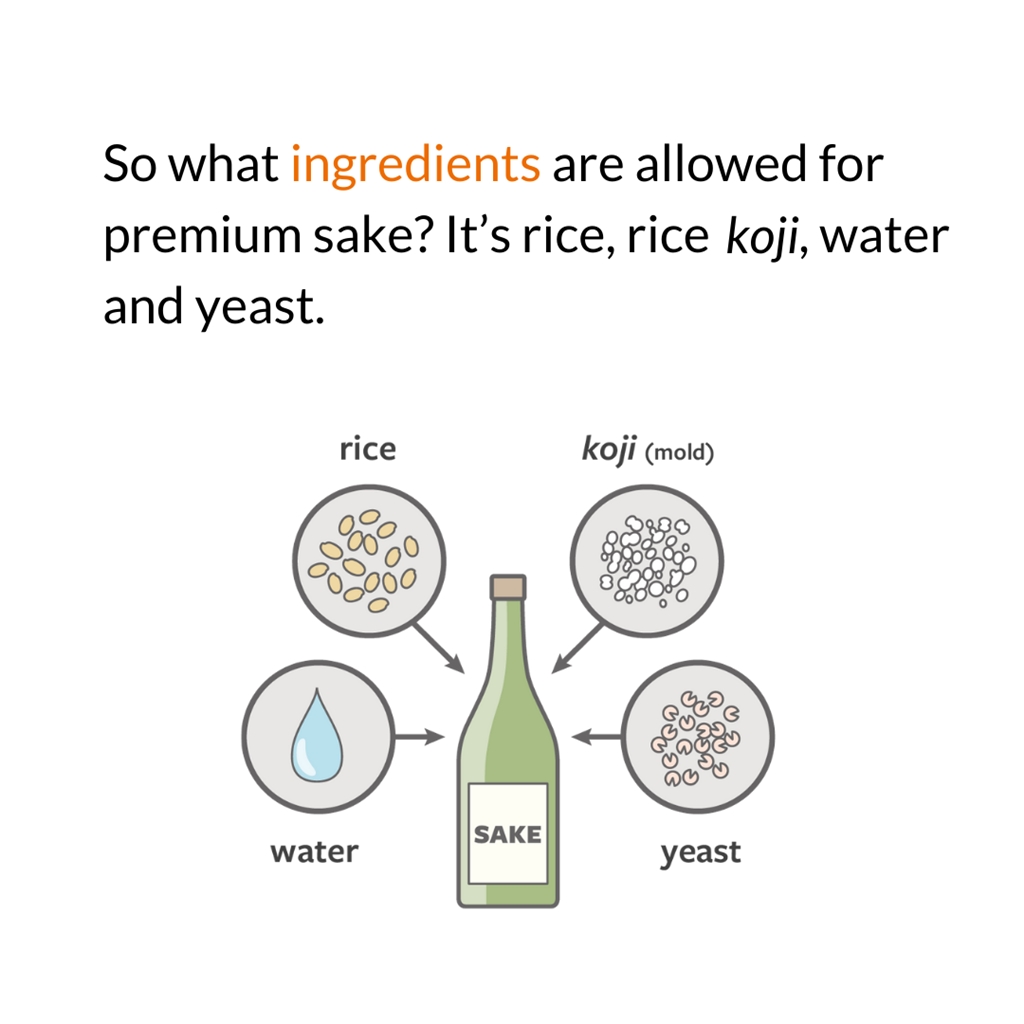 Rice: Sake rice is bigger in kernel size, often taller, grown naturally and is more labor intensive to grow.
Koji: Aka the moldy rice that is key to converting the starch into fermentable glucose. In sake making, only rice koji is allowed to be used as opposed to miso and soy sauce, where they use koji made from various grains including barley, soybeans and more.
Yeast: Sake yeast converts the sugar made by koji into alcohol, and is mostly responsible for the subtle and sometimes expressive aromas we enjoy in sake.
Water: About 80% of sake is water. Japan has very soft water throughout the country (meaning very little calcium and magnesium).
When sake doesn't fall in the premium category, it is called futsushu, ordinary, or table sake. For futsushu, some additives are allowed such as sweeteners. Just to be super safe, if you are in Japan and are celiac, avoid the sake in the cartons sold at an affordable price at grocery stores. There's a smidget of chance they would have trace amounts of gluten due to using a grain-based sweetener.
Thankfully at Tippsy, even the few
futsushu
and the sake that is made outside of Japan that we carry in our collection has no additives and contains no gluten.